Oakfield Spring Show
5th and 6th May 2018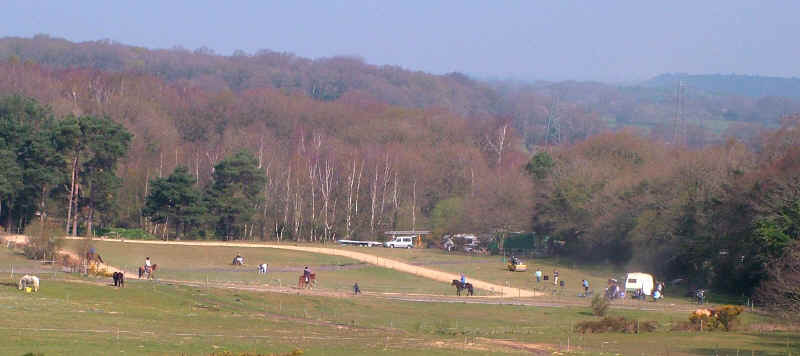 As usual the schedule is here on the web. Direct entry on the web works well and I would like you to use it again paying by card or with your Paypal account. Apart from anything else I can't lose entries that way!! Click here to enter
JUDGES. Nanco , Mic, Fi, and Tim will be judging at this show.
Horses MUST be 5 years or older to compete in Novice and Intermediate classes and 6 years and over for open FIPO classes.
Passports. I have no wish to inspect your passport, or even your horse's, (I've got better things to do with my time) and do not care if you comply with Jockey club legislation on vaccinations when you come to Oakfield shows, they are designed for the protection of race horses with the extremely artificial environment in which they are kept.
You are welcome to come and watch, there is no charge for spectators.
Sarah Edwards and team Solva will be doing the catering for breakfast and lunch and a Saturday evening meal.
We are looking for a couple of Volunteer Helpers for kitchen clearing, dishwasher loading and unloading etc. Ideally a lark and a night owl. They will get their weekend meals free and accommodation in the house if they want it, Please contact us by FB Messenger or email if you can help
Kate Williams will be here again with their mobile tack and clothing stall. We will also have a "bring and buy" table if you are wanting to sell some items. I suggest that you put photos of high value items on the table and let people contact you to view as we will not be manning the table continuously.
After the success of the craft sale at the IHSGB AGM we are encouraging the creative people among you to bring articles of your craft work for sale. Please bring a helper to man the stall as well for a couple of hours at a time, we will sort a rota when we know how many people are coming and bringing materials to sell.
We offer a weekend Meal Deal for £20 if pre-booked or you can have Lunches on a pay as you go basis. Bring folding chairs with you for sitting while watching the show. As we need to know numbers for the evening meal bookings for the "meal deal" will close 1 week before the show
Fancy Dress - We are running the Fancy Dress in daylight. The theme is "West End Musicals" (interpret it how you will). If you need a music track with your costume then contact me privately.
If you are bringing horses you will need to bring some electric fencing and an energiser to make a pen for them.
The classes list and the rules for who can enter which class are here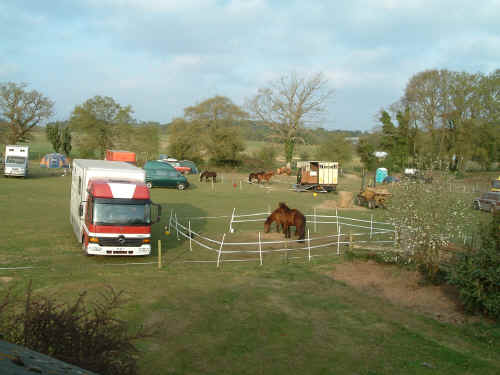 Most people will arrive on the Friday afternoon or evening and camp at Oakfield. If you are arriving earlier please let me know. There is no charge for camping for participants or spectators.
The show will start on Saturday with the qualifiers and the finals will be on Sunday.
The formal show will finish at 3pm on the Sunday for those who are heading home then and want to avoid the traffic
On the Sunday evening and bank Holiday Monday we are offering a training opportunity for people interested in Viking Re-enactment to desensitise their horses to Vikings. A number of members of the "Vikings of Middle England" will be coming down for the weekend and doing battle demonstrations as well as helping us train our horses to work with them. If you are interested in this please let me know so I have an idea of numbers staying over. Team Oakfield have been involved with the group for 20 years now.