Viking Invasion of Dorset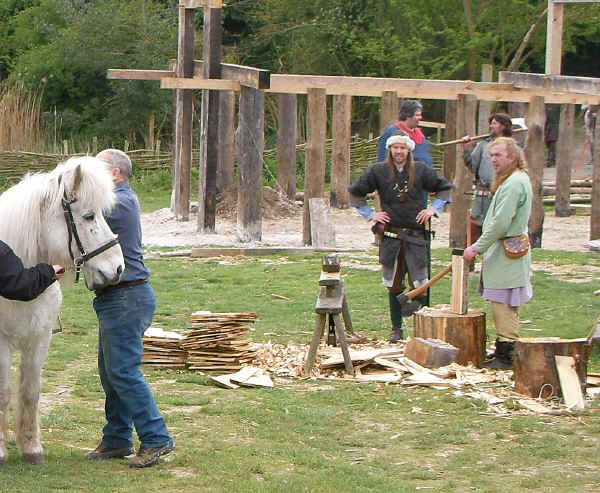 We recently has a visit from Mike Loades and a film crew for a Granada TV programme on the Viking invasion of Chester. The Vikings of Middle England were involved and filming was done at Oakfield Farm, Dewlands Common, and the Ancient Technology Centre at Cranborne.
We took lots of photos and here are a few
Cornelia was abducted by the vikings during the looting of Chester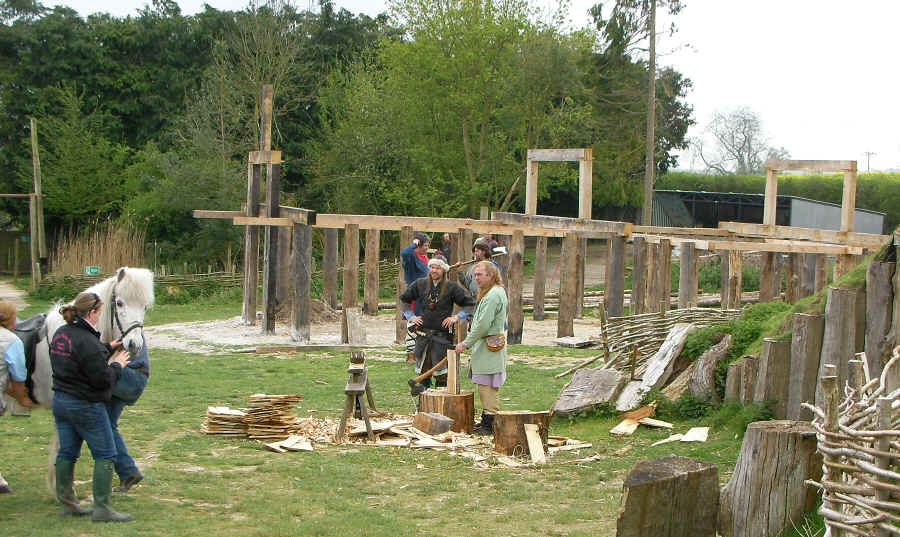 The Viking Long House that is under construction at the ATC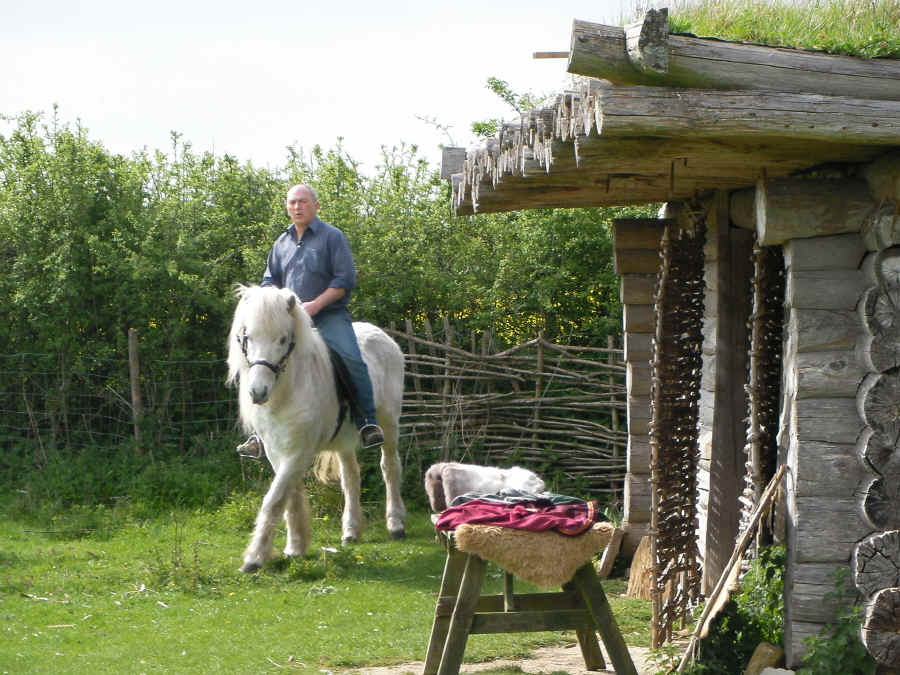 Mike on Svalur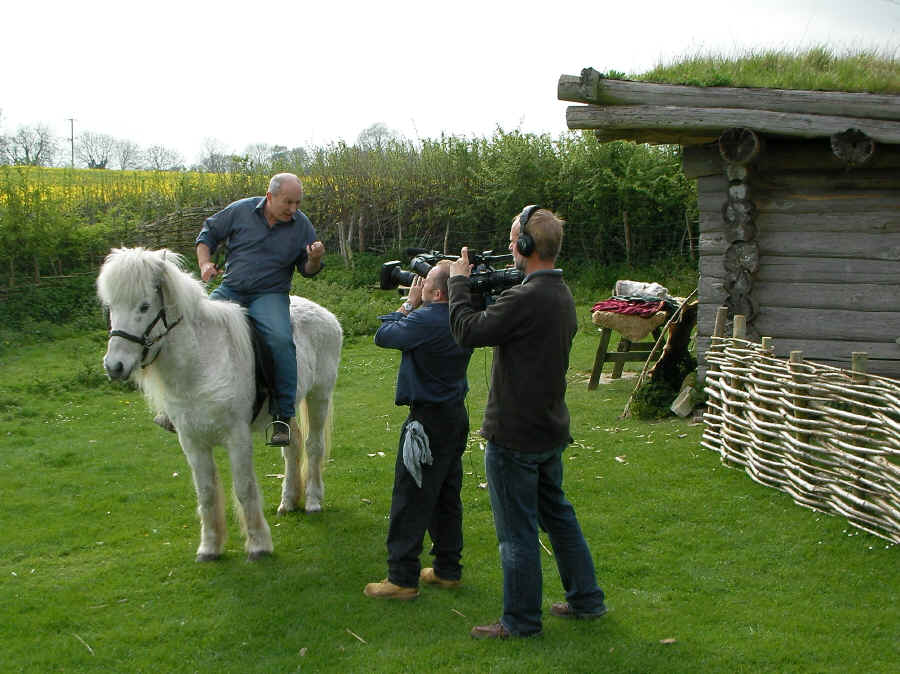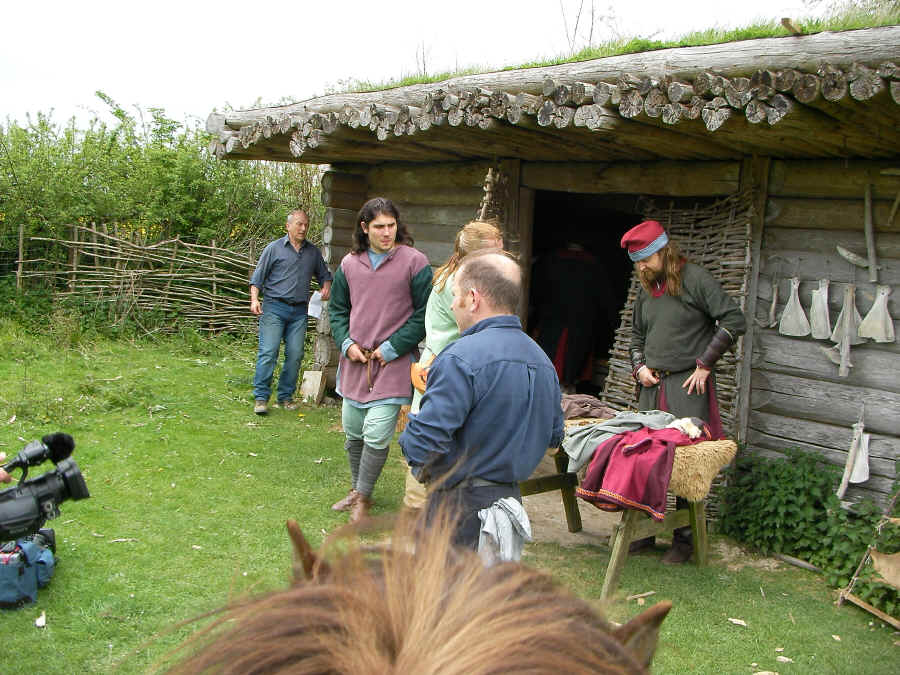 Filming a street scene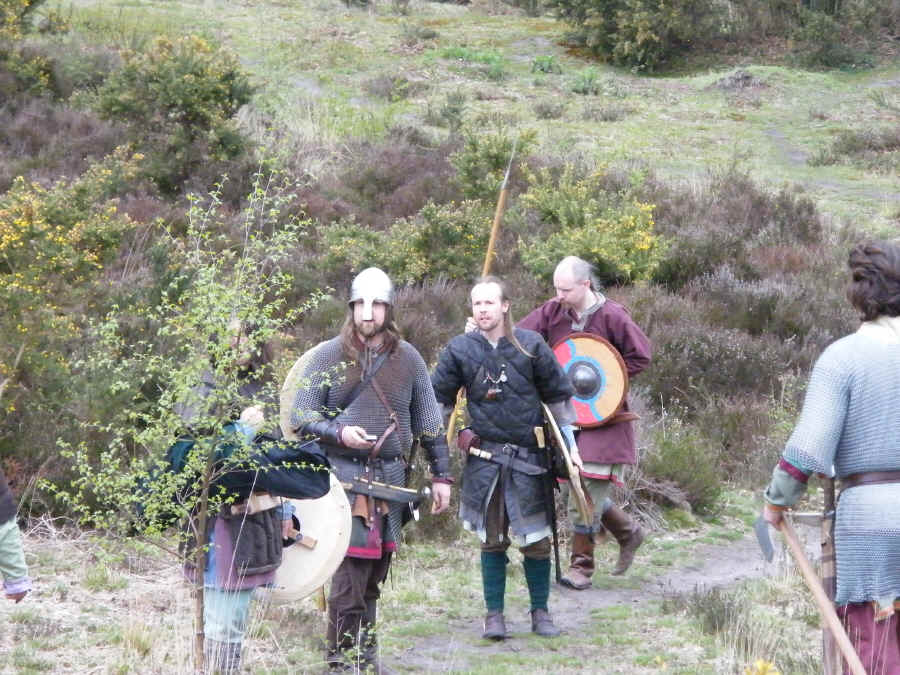 The Viking invasion of Dewlands Common
"Take 5", March up the hill again please lads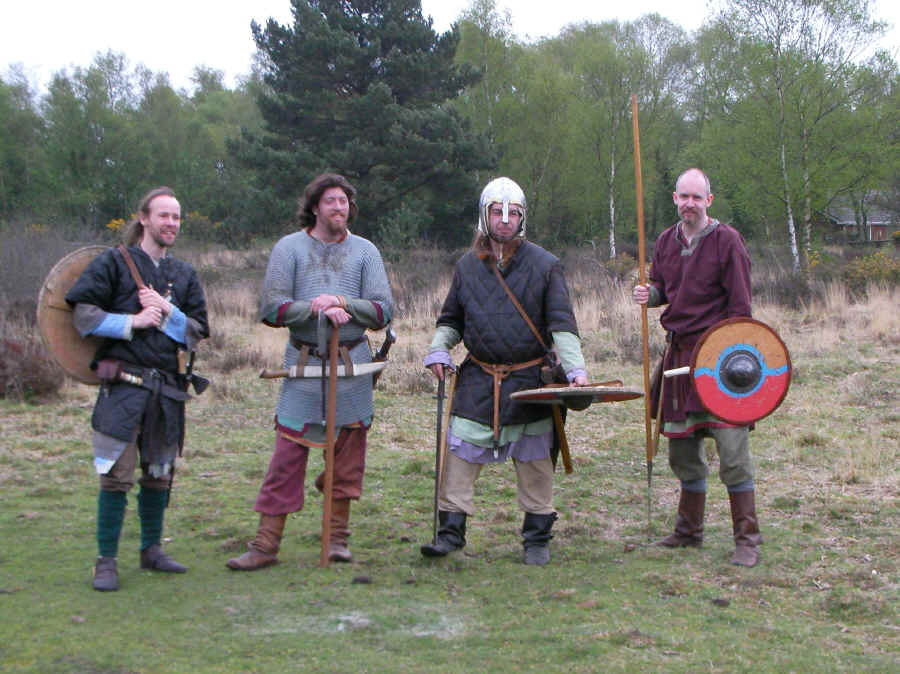 Vikings on Dewlands Common, just before the shield wall demonstration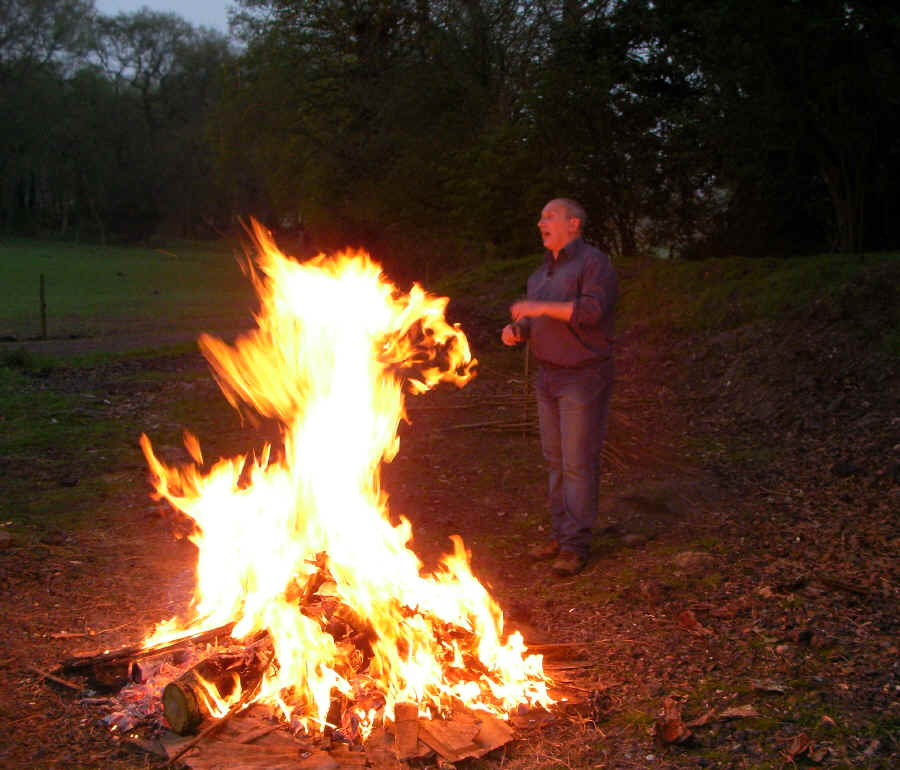 They asked for a good fire for this bit so Cherrie obliged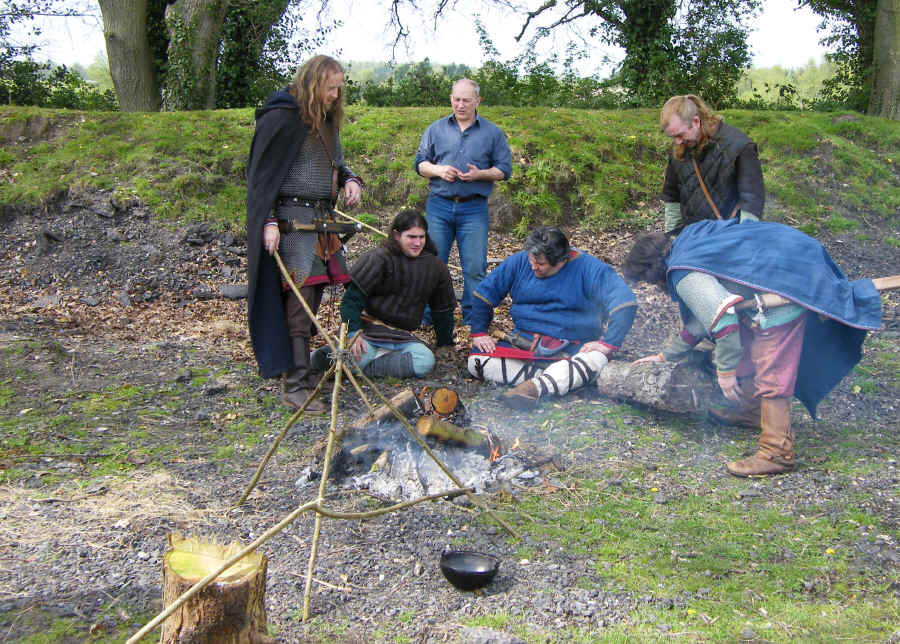 The scene round the cooking fire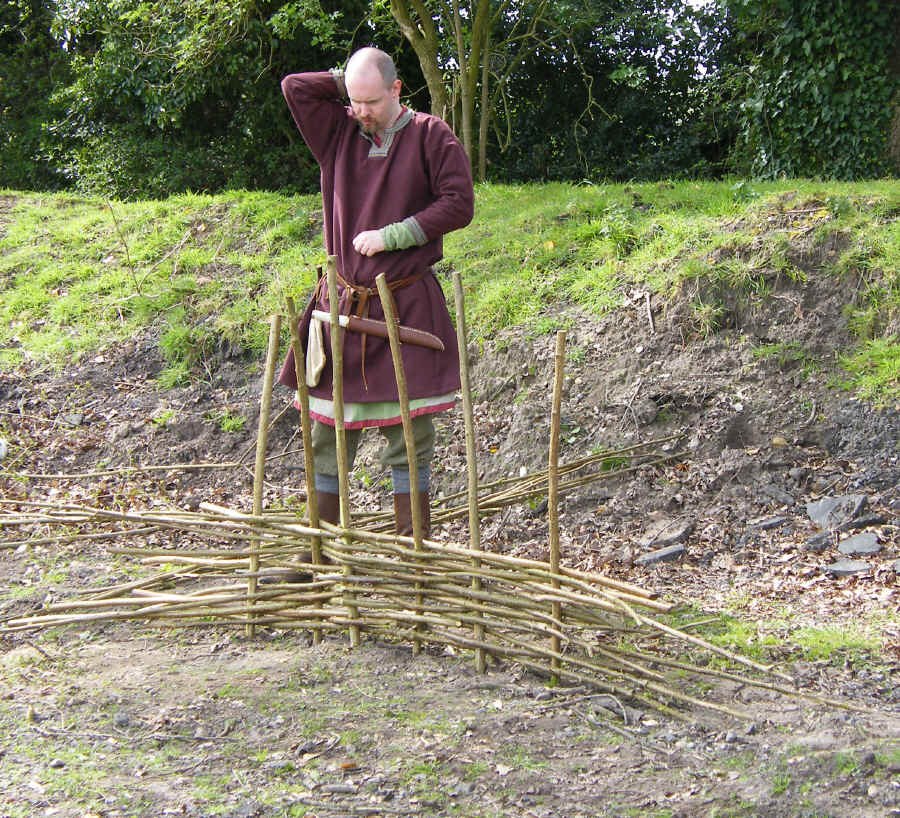 HOW Do you make Hurdles????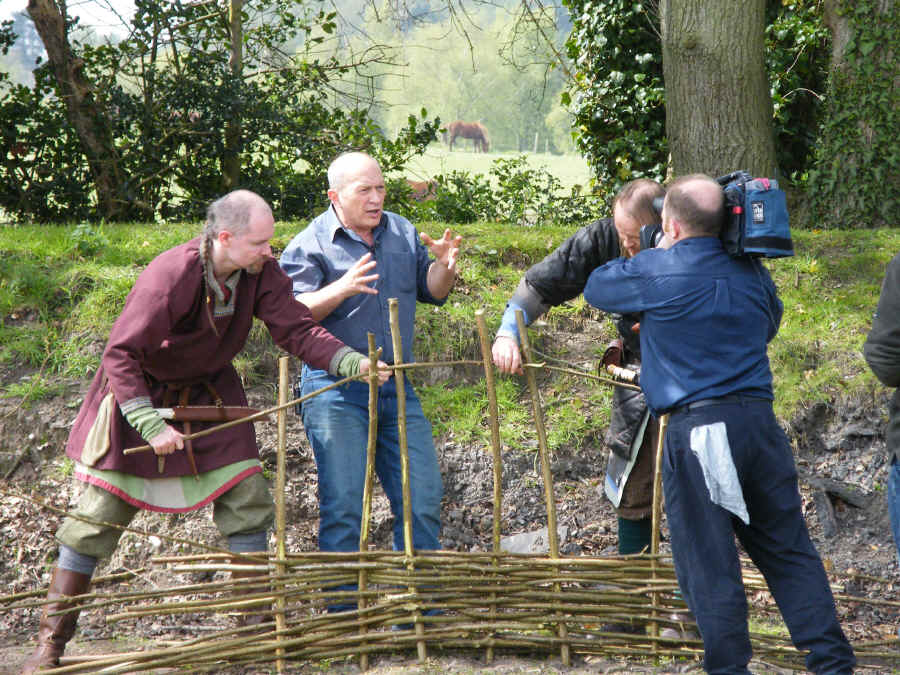 The hurdle makers in action
Good fun was had by one and all, many thanks to all who took part